INDEPENDENTLY OWNED & OPERATED

SOUTHWEST CHEM-DRY | CARPET CLEANING LORNE

Domestic and Commercial Carpet Cleaning – Removing Tougher Stains. Experienced Master Technicians -Carpets Dry in Just 1-2 Hours.
At Southwest Chem-Dry Carpet Cleaning Lorne, we clean deeper and keep carpets, rugs or upholstery cleaner for longer. Dirt, grime, and allergens are no match for Chem-Dry's unique cleaning technology.
MOST TRUSTED CARPET CLEANING PROFESSIONALS

Carpets as well as area rugs and upholstered furniture act as giant filters, trapping allergens and bacteria and keeping them out of the air we breathe. But, just like an air filter, carpets become full over time and must be properly cleaned to remain most effective at trapping particulates as they settle from the air. This is especially important for the 1 in 5 Australians living with allergies or asthma. You can ensure healthier indoor air in your home by keeping your carpets clean and in good condition through regular vacuuming and having your carpets, rugs, and upholstery professionally cleaned every 3 – 4 months to rid your home of common allergens and bacteria.
Whether it's for your home or office Chem-Dry has you covered.
CARPET CLEANING

We provide superior residential and commercial carpet cleaning services in Lorne and the surrounding areas. Our unique approach is eco-friendly, cleans deep, and dries in just a few hours or less so you can go back to life as normal in no time.
UPHOLSTERY CLEANING

Our powerful upholstery cleaning equipment is the perfect way to get stains off of your sofas, chairs, loveseats and more. We use the same hot carbonating extraction with natural ingredients to clean deep in a healthy manner.
RUG CLEANING

Rugs can provide a focal point and improve the look of any room – when they are clean. If you have an area rug, oriental rug, Persian or another style rug which could use a good cleaning, we can bring the life back into it.
TILE & GROUT CLEANING

These hard to clean areas can make a big impact on the look and cleanliness of your kitchen or bathroom. Our trained professionals can bring the shine back with our tile cleaning and grout cleaning services.
LEATHER CLEANING

Chem-Dry offers a safe and effective cleaning of leather furniture that can restore the natural vibrancy and shine of the material. Regular cleanings by a Specialist can prevent undue wear and keep your furniture looking great.
STAIN REMOVAL

Our professionally trained technicians can help remove stubborn stains including ones that other cleaning companies won't touch. Learn how Chem-Dry's proprietary solutions can knock the toughest stains out.
CLEANER – DRIER – HEALTHIER CARPETS WITH SOUTHWEST CHEM-DRY

Southwest Chem-Dry – Carpet Cleaning Lorne provides home and business owners with exceptional carpet cleaning services. We don't stop at carpets either! We are your complete cleaning solution for area rugs, upholstery, tile and grout cleanings as well. We are trained to deliver top-quality service at an excellent value.
Fast Drying in less than 2 hours
Green & Eco-Friendly Cleaning Process
Advanced Cleaning Technology
Most Stains Eliminated
Same Day Service Available
Professional Certified Technicians
Satisfaction Guaranteed!
Independently Owned & Operated
CALL 0409 966 952 TO MAKE AN ENQUIRY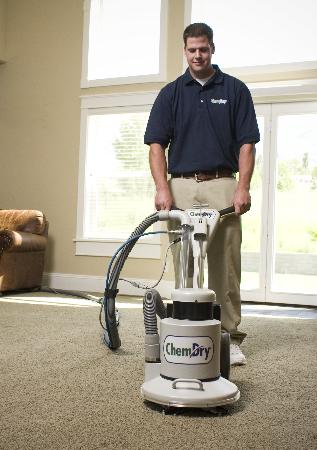 Southwest Chem-Dry | Call 0409 966 952 | Services: Carpet Cleaning, Upholstery Cleaning, Rug Cleaning, Stain Removal, Leather Cleaning | Lorne & the the surrounding areas.